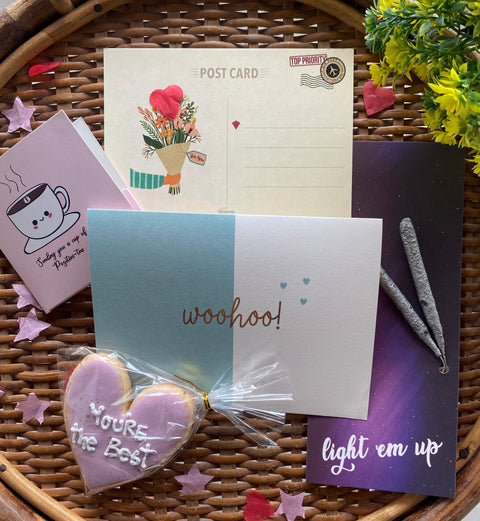 You can Congratulate your loved ones now in a most unique way at their special moment. Go the extra mile to show just how much their special moment means to you!

See what our Congratulations Bundle is made of 😍

- Congratulations Card
- Sparklers - You light up my life
- Pocket tea card with 2 flavored tea bags
- You are the best Cookie
- Postcard

Your package will be wrapped up exclusively as a Special Gift.

The best Congratulations gift is just one click away! Cute and All in One Special Box To Make Anyone Smile.