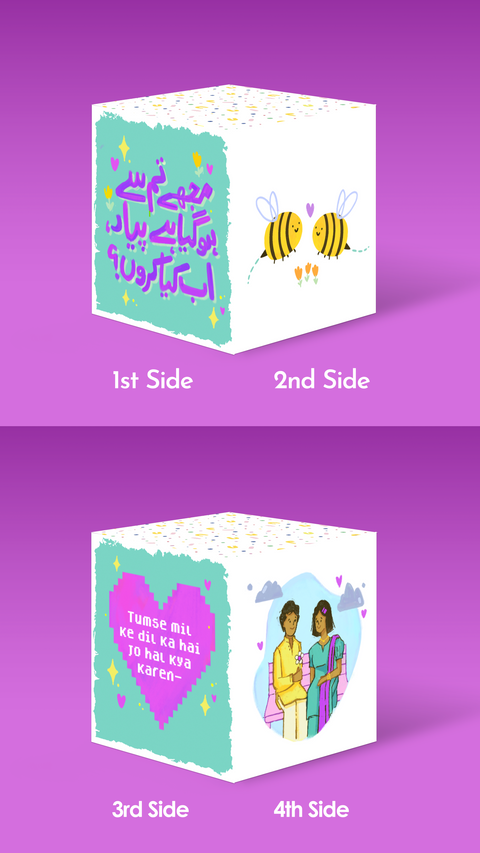 Product Description: 
It's time to pop the question, 'Will you be mine?' "Love" Boom Box is the perfect way to confess your feelings in a fun and memorable way.
Watch their eyes light up as they open the envelope and a storm of colourful confetti fills the room, and out pops a box with messages declaring your love loud and clear.
No more whispers, it's time to say it loud and proud, get ready for the answer you've been waiting for!
Product Details: 
4 Illustrated Sides
Filled with red and pink colored confetti.