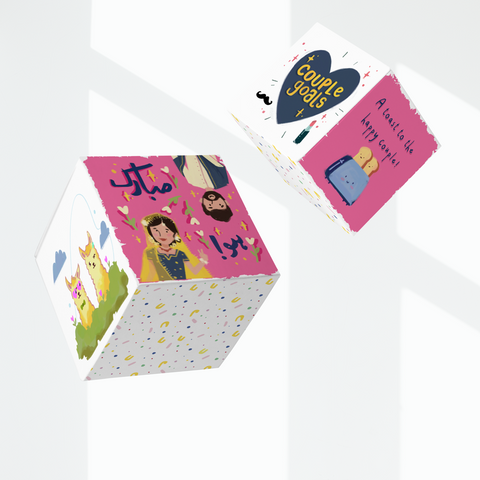 Product Description: 
True love has been found, and now it's time to celebrate! "Mubarak Ho" Boom Box is the perfect way to celebrate the union of two people coming together.
Watch their eyes light up as they open the envelope and a storm of colourful confetti fills the room, and out pops a box with messages of warm wishes for the happy couple.
Here's to a lifetime of happiness together!
Product Details: 
4 Illustrated Sides
Filled with stars and circular mixed-color confetti.