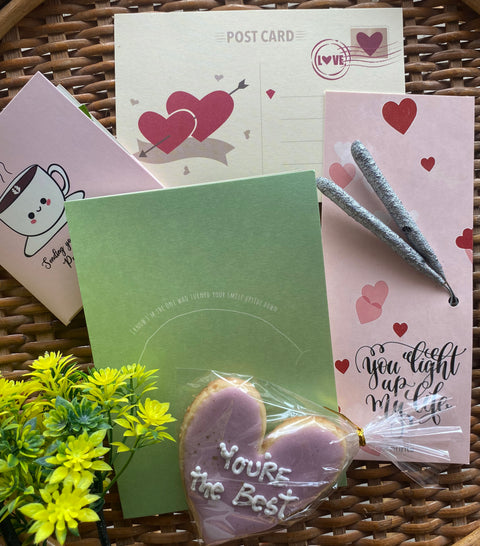 Want to make up to your loved one? Go the extra mile to show just how much your loved one means to you and how you can not see them upset!

See what our Sorry Bundle is made of 😍

- Sorry Card
- Sparklers - You light up my life
- Pocket tea card with 2 flavored tea bags
- You are the best Cookie
- Postcard

Your package will be wrapped up exclusively as a Special Gift.

The best Sorry gift is just one click away! Cute and All in One Special Box To Make Anyone Smile.