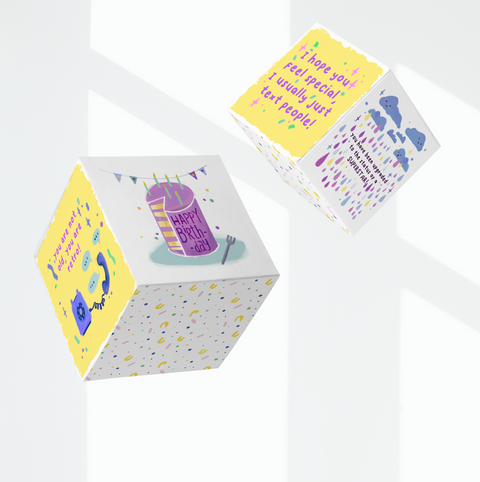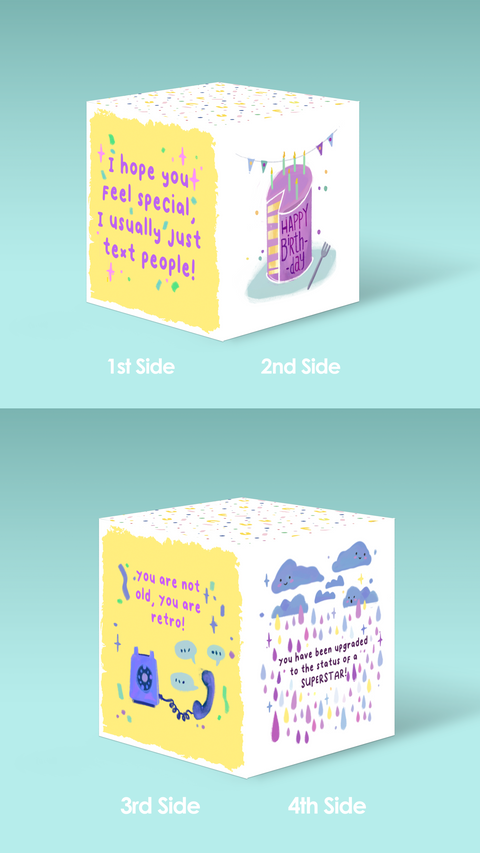 Product Description: 
Blow out the candles and bring on the confetti! Celebrate their birthdays with a bang - quite literally! "Birthday" Boom Box is the ultimate birthday surprise for them.
Watch their eyes light up as they open the envelope and a storm of colorful confetti fills the room, and out pops a box with witty messages of birthday celebration. 
It's a birthday party in an envelope!
Product Details: 
4 Illustrated Sides
Filled with stars and circular-shaped confetti.